Session Abstract:
Online networking is here to stay, and your relationships are your most valuable assets. Are you leveraging this incredible technology to help you build and strengthen your relationships, or are you making the classic mistakes that can cost you tremendous opportunities? Learn the simple, most productive ways to incorporate Linked In, Facebook or Twitter into your daily business and social routine in as little as 20 minutes per day, and catapult your career to new heights.

By Attending this Session You Will:

Understand the difference between "connecting" and "networking"
Discover the unlimited potential of building relationships on Linked In
Possess the 5 keys to effective online networking
Learn "The Platinum Rule" and how it can propel your career to new heights
Find out how to create an impactful, "24/7" professional resume online
Identify the "winning sequence" of productive business relationships
Know how to strengthen your online network in as little as 20 minutes per day
---
Our Speaker: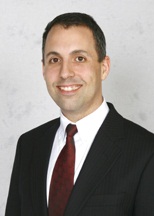 Sean Carroll is an enthusiastic entrepreneur who is passionate about helping others achieve fulfillment in life. He is a coach, speaker, loving husband, and an active member of his community.
After serving as a public school music teacher for 7 years in New Jersey, Sean chose to step out on his own and built a highly successful real estate sales practice from the ground up. In just 2 short years, Sean was one of the top producers in his company.
As the real estate market got tougher, Sean's production actually increased, earning him the New Jersey Association of Realtors "Circle of Excellence" sales award in 2008 and 2009. He grew his business by serving his clients with integrity and passion, and as a result, nearly 80% of his transactions were repeat or referral clients.
As his business grew, Sean's colleagues began to seek him out for advice on how to grow their own businesses, and he found that he really enjoyed this type of work. He started speaking at local real estate offices, chambers of commerce, and networking events. He noticed that when he was working with others, the time just seemed to fly by, and he got a real emotional charge from seeing someone else benefit from his knowledge and experience.
This inspired Sean to start his coaching and speaking business, "Work...Live...Dream" He now speaks professionally, and coaches individuals and groups on the skills strategies and tactics that will help them be more fulfilled and more productive both at work, and away from work.
Sean believes that when we are fulfilled in our work, the other areas of our life will flourish and grow. Sean also strives to have a full, yet balanced life, and practices what he preaches. In addition to running his businesses, he has recently sung at Carnegie Hall, kayaked on the St. John River in Canada, and "ziplined" in Cozumel, Mexico. He has devoted his career to coaching others on how to Work, Live, and Dream the lives they desire.
Register OnLine to Attend this Meeting
---
Web Site by:
Ashway Consulting, LLC