How to be an IT Survivor

Trevor Perry, KMR Systems Corporation
December 8, 2009 FASUG Meeting
Trevorís popular session has been modernized! Take a new look at your world. What do you need to do to become the IT developer of the 21st century, and survive the rapid pace of change we experience on a daily basis? This keynote event will address the questions faced by you as you look towards the next decade, your next promotion, your next job, your next career, or your retirement. Regain the confidence and passion from your last decade, the one before, or your youth! When you started programming, the challenges were small, the maintenance minimal, and the platform was booming. It is within your power to make this career a memorable one and change the world.
---
Our Speaker is Trevor Perry, KMR Systems Corporation.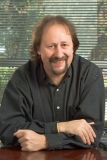 Trevor Perry has been a consultant in the midrange industry for over 20 years. He is currently CTO at KMR Systems Corporation, an ISV based on Long Island, New York. He is the Community and Networking leader at COMMON, and is a member of the iSociety Foundation.
He has been a popular speaker at industry conferences and user groups for fifteen years on many technical and keynote subjects, and forges new trails with his motivational sessions. Trevor has won several speaking awards - including a COMMON gold medal with his session titled "Get A Life!".
Trevor's unique sense of humor and presentation style are one of the many reasons audiences return to his sessions. His Australian heritage, diverse consulting background, acting and improvisational experiences provide Trevor with a rare viewpoint that is entertaining and always informative.
To indulge himself outside of the workplace, Trevor is a part time professional speaker, writer, emcee, actor, director, and poet and is on a lifelong search for the ultimate coffee bean.
Visit trevorperry.com
Register OnLine to Attend this Meeting
---
Web Site by:
Ashway Consulting, LLC