i2010 and Beyond

Trevor Perry, KMR Systems Corporation
December 7, 2010 FASUG Meeting
What just happened? Technology, as usual, made leaps and bounds in 2010, and it went by so fast you may have not seen it all. Trevor will review the year's most interesting technology events, happenings, gadgets, and goings-on. He will apply a perspective on each to see where it fits into our IBM i world. Bring your own most interesting technology advances, and we will discuss them, and their place in our I.T. shops.

Following the 2010 review, Trevor will discuss the trends and directions and will preview what 2011 may bring, and what is coming up in our future. What is in store for us all?
---
Our Speaker is Trevor Perry, KMR Systems Corporation.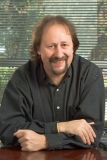 Trevor Perry has been a consultant in the midrange industry for over 20 years. He is currently CTO at KMR Systems Corporation, an ISV based on Long Island, New York. He is the Community and Networking leader at COMMON, and is a member of the iSociety Foundation.
He has been a popular speaker at industry conferences and user groups for fifteen years on many technical and keynote subjects, and forges new trails with his motivational sessions. Trevor has won several speaking awards - including a COMMON gold medal with his session titled "Get A Life!".
Trevor's unique sense of humor and presentation style are one of the many reasons audiences return to his sessions. His Australian heritage, diverse consulting background, acting and improvisational experiences provide Trevor with a rare viewpoint that is entertaining and always informative.
To indulge himself outside of the workplace, Trevor is a part time professional speaker, writer, emcee, actor, director, and poet and is on a lifelong search for the ultimate coffee bean.
Visit trevorperry.com
Register OnLine to Attend this Meeting
---
Web Site by:
Ashway Consulting, LLC