XML Service
Brian May - Profound Logic
November 15, 2011 FASUG Meeting
XML Service.

A new tool for communicating between systems with XML.

What is it?

- Created as part of a partnership with Zend.

- Part of Zend's new PHP Toolkit for IBM i

- Allows any program or utility on your IBM i to be utilized using simple XML.

- Once configured, any program or service program can be accessed without any additional set up.

- Allows access to programs, service programs, PASE shell, or CL commands.
---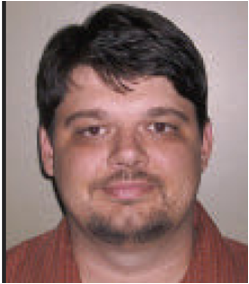 Our Speaker:

Recently, Profound Logic's Brian May, an IBM i Modernization Specialist was recognized by IBM for his ongoing contributions to the Power Systems community as an IBM Champion for Power Systems. Brian was recognized for his contributions to the Power i community, and most notably for his contributions to the user group community and YiPs, developer of the YiPs website and open source environment, plus his early adoption of social media and continued participation in the Power i conversation.

Register OnLine to Attend this Meeting
---
Web Site by:
Ashway Consulting, LLC