Power 9 Hardware Overview & IBM i Updates
Steve Fier
October 23, 2018 FASUG Meeting
The entire POWER9 product line has been announced, and this presentation will review the hardware and latest technology refreshes of IBM i.
---
Our Speaker: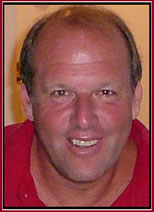 Steve Fier has been with IBM over 30 years, initially starting as a systems engineer, and then becoming a senior marketing specialist.
Steve is currently a POWER Platform Leader for the Northeast.
His areas of exerptise include application depvelopment, DB2 for i, Windows Integration, adnd Server Consolidation.
Register OnLine to Attend this Meeting
---
Web Site by: FASUG WebMaster

It's only HTML. What could possibly go wrong?