At our April 2008 meeting, we learned about the new POWER6 based servers launched at Common.

The new IBM System family unifies the System i and the System p. We also learned the new name for the operating system that you love, now to be known as IBM i.

At this meeting, we will be introduced the new BladeCenter technology available on the POWER6 platforms.

The presentation will cover the following topics:
Introduction to BladeCenter Technology
What is the BladeCenter S?
POWER Blades
Comparisons and contrasts of the Server vs. Blade solutions
Visit the Power Systems Website now, to learn more.
Our Speaker, Steve Fier IBM Rochester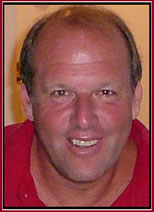 Steve Fier has been with IBM over 30 years, initially starting as a systems engineer, and then becoming a senior marketing specialist.
His current role is POWER Platform Leader for the Northeast responsible for former System i and System p products.
Steve's areas of expertise include application development, DB2 for i, Windows Integration, and Server Consolidation.
Over the years, Steve has been a frequent and well received presenter at FASUG.
Steve can be reached at sfier@us.ibm.com.
Register OnLine to Attend this Meeting
---
Web Site by:
Ashway Consulting, LLC