SQL Easy as Magic!
Steve Wolk
September 17, 2013 FASUG Meeting
Session Abstract:
Do you use SQL? Do you use it to its full capabilities? SQL is an amazingly powerful tool, but can seem overwhelming at first. In fact, it can sometimes seem like magic! Come join us for a session on SQL that begins with the basics and builds into very useful techniques you can use every day. Using magic to help explain some key concepts will make this session entertaining as well as educational.

Discover how to use SQL not only for data definition and data manipulation, but also as a wonderful ad-hoc query tool. Save time writing reports and get the answers your business needs in seconds. Learn how to easily execute an SQL statement on your PC that will pull data from your IBM i into an Excel spreadsheet! We will cover other practical examples, such as easily processing a job log for the information you need.

Learning Objectives:
After participating in this session, attendees should have the skills and tools to:

Use SQL to perform both simple and sophisticated ad-hoc queries.
Create and modify database files using SQL.
Modify your data quickly and easily without writing any RPG code.
Set up your own PC to pull data from your IBM i to Excel using SQL.

Audience:
Anyone who would like to better understand how to make the most of SQL would benefit from this session. If you've ever felt that writing one-time-use RPG programs to manipulate or analyze your data wasn't a productive use of your time – and if you enjoy magic - then please join us!
---
Our Speaker: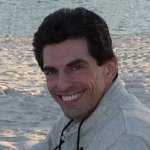 Steve Wolk is CTO for PC Richard & Son. He is particularly interested in the application of new technologies to improve business processes to drive increased efficiency. He enjoys designing new solutions and leading a very talented group of in house developers to bring these solutions to production providing competitive advantages.
Handout
Register OnLine to Attend this Meeting
---
Web Site by: FASUG WebMaster